Marketing & Sales Strategies
in Between Job Sites
Builder Funnel Radio is a podcast designed to bring you bite-sized sales and marketing strategies that you can easily implement into your company's plans. As marketers specializing in the home building and remodeling industries, our goal is to keep you up to date on the state of home builder marketing and provide tips and advice to help your business grow. During each episode, you'll be joined by your host, Spencer, and a rotating crop of dedicated marketing experts, each specializing in their own particular facet of marketing.
----------> Listen to the current episode here <----------
Your Host: Spencer Powell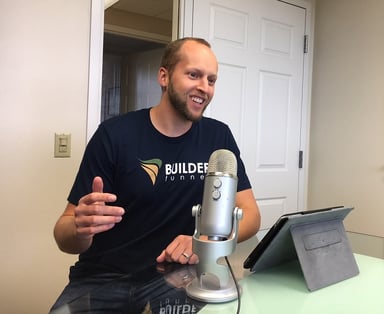 Spencer is the Inbound Marketing Director at Builder Funnel. Since 2010, he's been building out a proven model and system that has helped generate thousands of leads for his clients. He specializes in helping home builders and remodelers bring their websites up to speed – not only building traffic, but focusing on lead conversion and ROI. In addition to helping the construction industry, you can find him at a nearby Chipotle about 3 times a week.