BUILDER FUNNEL RADIO
Listen to the #1 podcast for remodeling and custom home building professionals, and get bite-sized business strategies between job sites, at your desk, and everywhere else!
Subscribe Now
Our Podcast
Welcome to Builder Funnel Radio, the top business podcast for remodelers and custom home builders. Join us weekly as we discuss the most important topics in the industry, problem-solve current challenges, and interview the best of the best to help you grow and sustain your business!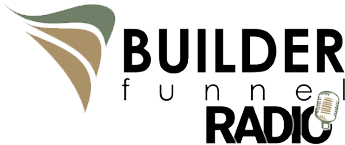 Your Host
Spencer Powell is the CEO at Builder Funnel, a premier inbound marketing agency serving remodelers and custom home builders.
Since 2010, Spencer and his team have generated hundreds of thousands of website visits, tens of thousands of leads, and tens of millions in revenue for their clients. As the host of Builder Funnel Radio, Spencer brings on the best and brightest in the industry to discuss the most important topics related to sales, operations, marketing, finance, and growth. When he's not helping remodelers crush their goals, you can find Spencer at Chipotle or spending time with his beloved family.
Listen on your favorite app
Stay up-to-date on the remodeling industry, and get tips & advice to grow your business.


The Best of the Best
We've hosted some of the top minds in the industry including...
Love what you see?
Be a guest on Builder Funnel Radio, and help thousands of remodelers & builders grow their companies.